About Mary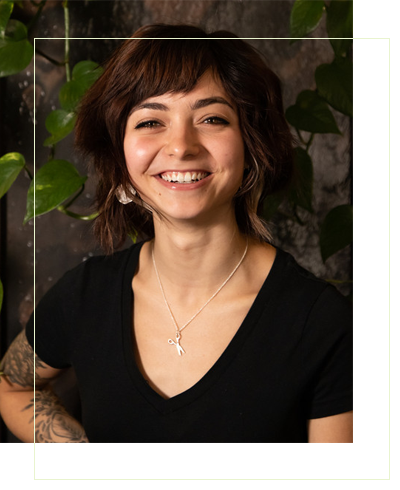 Mary is young but boy is she good. Mary and her family emigrated from the East Coast to Prescott when she was a teenager. She always enjoyed playing with her mother's and older sister's hair and decided to attend our own Rodgers Beauty Academy as soon as she was able.
Upon graduation in 2019 Mary landed a full time apprenticeship at Hair By Joey and began training with our first chair stylist Tawney White. After just 3 months it was apparent that Mary was quite capable of handling any of Tawneys overflow, taking on base colors and basic cuts here and there whenever Tawney was just too booked up. Within 6 months she was taking on more complex foils and Balayage clients. When another assistant was hired in 2020 Mary became a full time HBJ stylist quickly gaining a loyal clientele of her own. These days, it's hard to get in with Mary if you're not booking several weeks out.
Mary loves fun color, men's grooming and tousled, textured natural styles for women. She's known for her laid back consultative approach. Her guileless straight forward friendliness and creative "out of the box" approach to doing hair.