Men's Hair Salon Services Prescott, AZ
Joey has been cutting hair for over 25 years. He created Hair By Joey Prescott with the goal of being a space where guys can deeply relax, unwind and get a perfect haircut every time. No blaring sports TV's, no long bench stacked with guys waiting to get in to whoever opens up next. As an owner/operator for the last 15 years Joey brings an exceptional level of care and pampering to each and every client. Easy to talk to, laid back, personable, good at reading people… if you're looking for a long term stylist who's easy to click with, look no further.
An expert with the clippers Joey can knock out amazing skin fades, tapers and hard lines with the best of them but he's best known for his scissor work. If you're looking for a precision scissor cut of any length, Joey is your guy. Having just hit 50 himself, Joey has made it a point to understand the nuances of gray and thinning men's hair making him an excellent choice for the over 40 crown. Lastly his 20 + years experience cutting hair in Seattle has made Joey Prescott's number one stylist for Asian men's haircuts. If you've been looking for an Asian hair specialist in Prescott, there's no one in this town with as much experience.
Men's Full Service Haircut
Our most popular service, your Prescott men's haircut experience will begin with a thorough 5 step consultation process Joey has designed to make sure you get the cut will best fit your unique texture, face shape, bone structure and style goals. Your service will include a scalp massage shampoo with hot towel, straight razor neck shave, precision cut, blow dry and style training as well as complementary gourmet beer, coffee or tea and 15 minutes in HBJ's state of the art massage chair.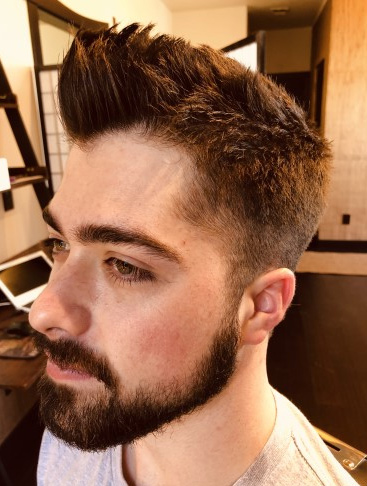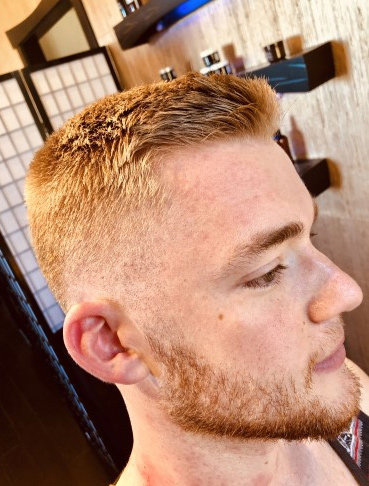 Perfect for the guy on the go. Same detailed consultation, drinks and cut sans shampoo, blow dry and massage chair. Joey can have you in and out looking sharp in about 15 minutes.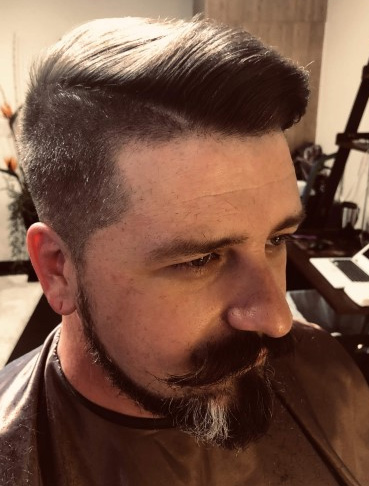 Whether you're looking to get your Grizzly Bear beard shaped a little or for the tight, clean, chiseled look featured in so much media these days Joey takes your beard to the next level. No one does personalized, precision beard management like Joey. Includes hot towel, and straight razor shaving of the cheeks and neck.
Men's Camo Hair Color
& Hair Cut
Take it up a notch with Hair by Joey, camo color combined with a cut to get the freshest styling treatment. Hair by Joey is an experience like no other in Prescott salon services for men. Joey is an expert in men's hair styling and men's hair color. There's nothing like a cleaned-up fella ready to take on the world with a hop in his step. Get the ultimate barbershop Prescott treatment with all the frills of a big-city men's private salon.
You deserve to feel and look like a million bucks. Step into the salon, rest in the chair and let Joey work his magic to transform dull to youthful confidence. Upgrade your style with expert hair stylist in Prescott.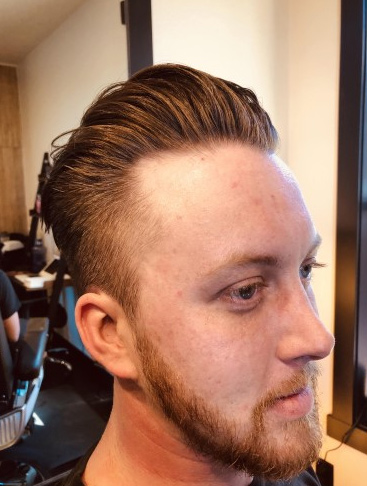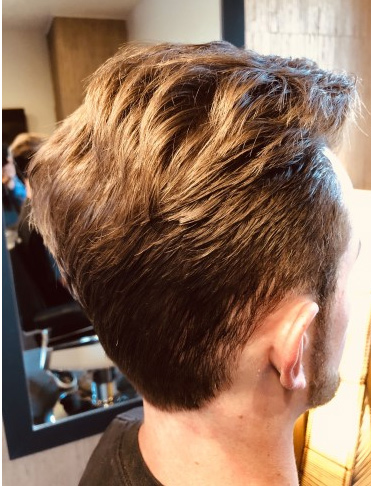 Before pivoting to focus exclusively on men's services Joey was a top colorist in Seattle for two decades. You'll be hard pressed to find a more qualified men's hair coloring expert in Prescott. Hair By Joey offers two main services though if you have something wild and crazy in mind Joey can probably make it happen.
All over hair color for men. Ideal for blending grey. Permanent or semi permanent options. Look 10 years younger in about 30 minutes.
Great for guys who want to brighten up their hair while blending the gray. Joey uses foil and a weave comb to place custom threads of color right where he wants them to create a modern look that's natural, youthful and easy to maintain.
Kid's Cuts (11 and under)
Yes we will cut your kids hair. Yes it will be awesome! You'll find em cheaper elsewhere but our kids cuts will turn your little mess into one sharp looking dude.