Bringing Big City Style To
"America's Home Town"
Hair By Joey opened as a private hair studio in Seattle in 2006. Joey, who'd been cutting and coloring hair since 1994 built his first salon into the front of his beautiful North Seattle home.
By 2011 Hair By Joey was a huge success, drawing clients from all over the Northwest's premier city. Joey connected with Jessica in the summer of 2011 and the couple married that fall. Jess moved in and before too long it became clear that sharing a house and with a hair salon just wasn't going to work long term. The couple wanted kids, more space, more privacy… the home salon just wasn't a fit. After a few years of trying different options the couple (who'd grown tired of the Seattle weather and traffic) decided it was time for a major change.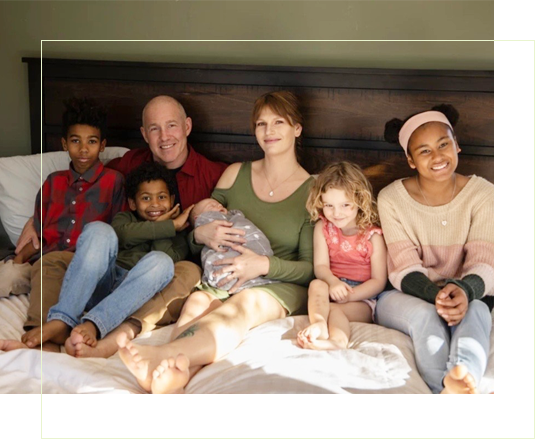 During the winter of 2015, they transitioned the salon and home into the hands of a capable team of stylists and began casting about for where they might want to start a new life. Plans were made to scout out Bend, OR, Austin, TX, Santa Fe, NM and Flagstaff AZ, which seemed to fit the bill, and a multi-week road trip was planned for early 2016.
In November 2015, Joey reached out to a friend he had met at church, Grant Quezada. Grant, a hair stylist and army ranger, had lived in Seattle but moved back to his hometown of Prescott, AZ where he opened the John Hancock Barbershop in 2010. Reconnecting with his friend, Joey felt called to take a closer look at Prescott. He showed pictures of the town to Jess, researched weather trends and the climate…and soon the wheels were in motion to head to "everybody's hometown". Within days of arrival Joey went to work at Grants barbershop in February 2016. In April that year, the couple bought their dream house in West Prescott and just like that, the decision was made! Prescott became their new home. Over the next year the kiddos came… 5 of them!!! In July of 2017, the couple welcomed into their home a sibling group of orphans from Phoenix…. Amiera now 14, Isaiah 12 and Emrys 7 all of whom they went on to adopt a year later. The party got a little more lively when in September 2018 they celebrated the birth of their first bio baby, Jasiri (now 3) and kept going Thanksgiving 2021 with Raphael Phoenix Furlan!
After decades of working with both men and women Joey decided (with the big move and lifestyle change) it was time to focus on men's grooming. While he enjoyed doing woman's hair the truth is… Joey just missed hanging out with guys. The John Hancock opportunity was a Godsend. Joey feels immensely blessed for time he spent working with the John Hancock Barbershop. Working with Grant and the Hancock team allowed him to focus exclusively on men's grooming for 3 solid years… doing thousands of men's haircuts and getting to know the town and it's diverse population. With a major expansion coming to the Barbershop planned for 2019 (more on that here… Founding Fathers) Joey began to feel the call to once again step out and do his own thing!
Launching as west Prescott's premier private hair salon in January of 2019 Hair By Joey soon garnered hundreds guests and 5 star reviews quickly making it one of Prescott's top hair salons for guys. With the addition of Tawney White (a 10 year, LA, veteran stylist) in August HBJ is now on it's way to becoming a woman's hair mecca as well.
Joey and Jess love Prescott. They love pampering people and welcoming newcomers. They love great hair. HBJ is designed with one thing in mind…. bringing big city, high end hair design to this amazing little town! They were from the big city but like many of you… they were drawn here for a reason. Whatever reasons brought you here we hope you'll give us a shot at becoming your Prescott hair salon. We're not going anywhere and once you give us a try… you'll never need to go anywhere else!