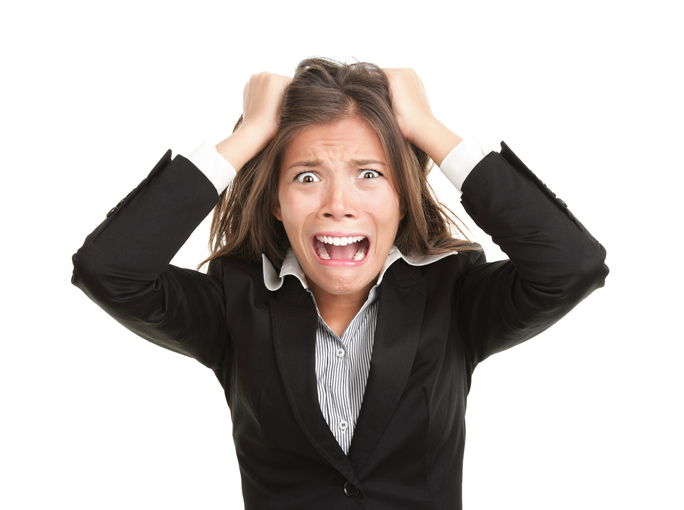 It's so painful when the call comes in…"High Joey, this is Nancy Poorplanner. Listen, is there any way Tawney can get me in for a full highlight, root touch up and haircut by Saturday? My hair is looking a frightful mess and I have this thing I want to do. Can you help?" No…. I can't help. Sorry.
I hate having this conversation and I sometimes have it several times a day. I built this business to serve people, to love on them, to meet their needs. But you can only take care of so many guests without spending tens of thousands of dollars on expansion so for now it's me and 3 amazing stylists…. and that's it. And boy are we busy! Great stylists tend to be booked at least a week or two out. That's just reality. What to do?
So here's the deal. We encourage everyone who has an amazing experience at Hair By Joey to PRE BOOK THEIR NEXT APPOINTMENT. Hair growth, color patterns etc… are not rocket science. They are as predictable as the seasons. For most clients, it's gonna be "touchup the color" and "trim the cut" time every 6 weeks or so. It just is. Now you can be in denial about that, you can stretch it, you can tell yourself "It doesn't look that bad, I can go a couple more weeks" but let me tell you're gonna end up hating your hair… sometimes for weeks at a time. You may not know what it is. Something just feels off. I hear it all the time "The color really faded." or "the haircut has just become unmanageable." And when I check to see the last time the client was in… It's been 8 or 12 weeks. This is too long to go! If you let your hair go too long you will get desperate and then you become a Nancy Poorplanner calling around to see who can get you in (because that amazing stylist you wanted is all booked up for two weeks). Often Nancy ends up in the chair of a crappy, confused stylist who just happened to be open when Nancy needed to get in. And the results? They speak for themselves.
Ladies! Don't let this be you. Plan ahead and pre book if you've found a stylist you love. This can even save you money. Ask your stylist if they'd consider cutting you a little discount if you come in every X weeks. Many stylists won't mind working with someone on a budget to create a consistent experience. Ohhh that's another thing… consistency. Being inconsistent with your cut and color can give inconsistent results… even with a good stylist. Top stylists see dozens of people every month. If you're hit or miss on your visits it makes it hard to match colors with all that grow out and even the best stylists will have a hard time remembering exactly what they did 6 months ago that you loved so much. Do yourself (and your stylist) a favor and decide not to be a Nancy Poorplanner. Make yourself a priority. Find a budget that works, a plan that works and stick to it. You'll be happier, your stylist will be happier and we'll never have to have that awkward phone call.
To book (in advance 🙂 with one of Prescott's top hair stylists. Click here. You'll be glad you did.